Since 1962, we have led the effort to promote business and economic prosperity in Valley Center. We have been at the forefront of new investment and the growth of the hundreds of businesses that reside here.
Our Mission
The Valley Center Chamber of Commerce advocates, promotes and advances the success of its members through networking, education, and economic opportunity. We enjoy supporting the businesses, organizations, and the great community of Valley Center. We are a small town with big business!
Board of Directors
Larry McKenzie, Director
Realtor
laro19@gmail.com

Bill Nelson, Director
La Jolla Band of Luiseno Indians
sctca.net
Gary Nielsen, Director
Individual Member
chefgnielsen@gmail.com
To Be Announced, Director

Colin Skidmore, Director
Harrah's Resort Southern California
harrahs.com
Bill Trok, Director
Ridgeview Church
ridgeviewchurch.org

Bob Hunsaker, President
Krueger Realty
valleycenterhomes.com

Brandon Strausbaugh, Vice President
Pauma / Valley Insurance Agency
pvins.com

Sam Beckett, Treasurer
SWI Financial Services
aloanfromsam@cox.net

Kim Cucinella, Secretary
Krueger Realty
valleycenterhomes.com
Christian McHugh, Immediate Past President
RockIT
rockittech.us
Eric Jockinsen, Director
Erik Industeries, Inc
erikindustires1@gmail.com
STAFF
Marian Walters, Executive Director
→ CONTACT MARIAN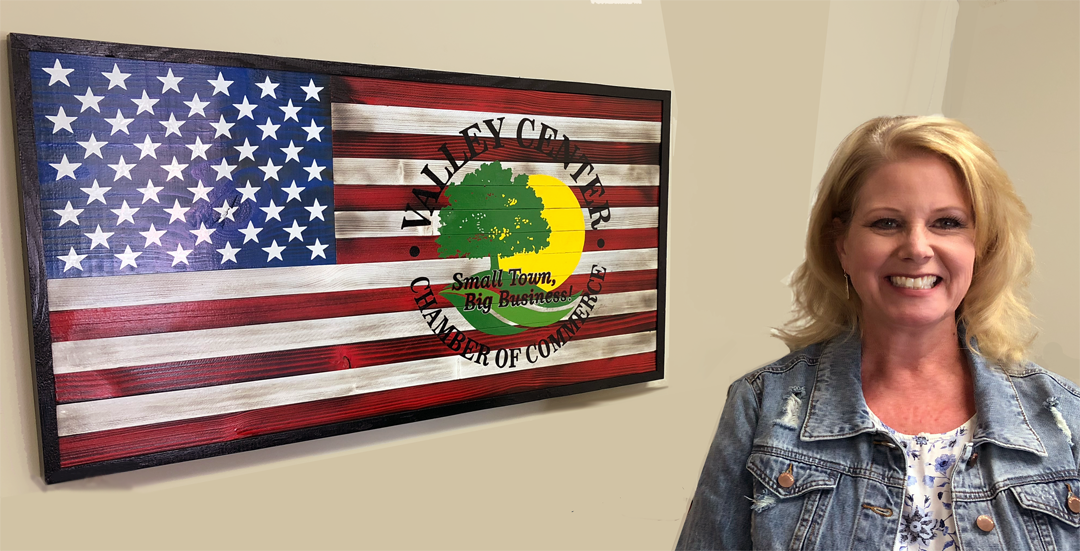 As Executive Director of the Valley Center Chamber of Commerce, Marian Walters is committed to supporting and promoting the many amazing enterprises located right here in Valley Center.
Upcoming Chamber Events
These are a few VC Chamber events that are not to be missed. Browse all of our events by visiting our Events Calendar.